Send details to victor@revood.com

Get fixed price quote and timeframe

Pay 50% to start working and the remaining after completing the work
Build SAAS products based on your vision. We build SAAS products on Open Source. We love coding. We do not use NO Code or Low code frameworks. We build custom products on Open Source platforms for optimum performance and long term sustainability. Get up to speed with our team's simpler collaboration approach. We do less meetings and deliver more features at record time.
We work with
SAAS Start ups
Creative Agencies
Large Scale Enterprises
Get help with taking your project to next stage. Whether in implementation stage or upgrading existing SAAS product, our team will provide complete assistance. With Revood.com, you can avail the best team of experts to work on your product. Get started with initial consultation to assess your requirements and future plans.
Start Building SaaS with our team
1. Assessment
Send details of your SAAS product or Mobile App to victor@revood.com. Our team will help you choose the right software stack to develop your product. Based on your budget, SAAS features, subscription model and long term vision we will submit a proposal. Fee for initial consultation is $3,000.
2. Start development
You will receive a quote based on required technical skills and estimated developer hours. Pay deposit amount to start developing your product. Payments are accepted through Wise or wire transfer.
3. Project management
Our developers are well trained to build products the right way. During each phase of development, clients can test and provide feedback. Issues will be tracked on Trello or any similar platform.
Looking for the best developers in the world?
Submit your contact details in the form below or send project details to
victor@revood.com
and we will get back to you with questions/feedback. After assessing your project requirements, we will provide a fixed price quote and timeframe.
Who we are
Revood is a Software Development Company managing large scale development projects with a network of experienced developers spread across the world. Our full stack developers build and deploy large scale Websites, SaaS products & mobile apps. We work with startups & companies who need a reliable development team. We develop custom SaaS products with Open Source software.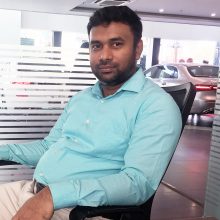 Victor
Gunday
Co-owner & support guy. Contact Victor by email for initial consultation, price quote and post delivery support.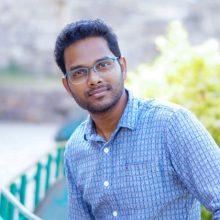 Reuben
Gunday
Co-owner & full stack developer. Reuben contributes code to core WordPress.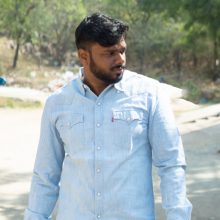 Benjamin
Gunday
Benjamin is a graphic designer. He works on designing WordPress Themes and Mobile apps.