Send details to victor@revood.com

Get fixed price quote and timeframe

Pay 50% to start working and the remaining after completing the work
Need experts to develop your Website or mobile App? Our experts will implement your ideas in a website, SaaS product or a mobile app. Our developers work on open source platforms and can successfully deliver on complex development project. With our expertise, your websites & apps will be accessible in all devices & reach audience at scale. We build native apps for iOS and Android devices. Get complete support to publish Apps on App Store and Google Play Store.
What we can do for you
Custom Websites
Custom develop Websites from scratch for advanced websites.
Based on client's requirements, we build Themes/Plugins for WordPress, Drupal & Magento.
Provide reliable support to keep websites functional and secure.
Mobile Apps
Develop native apps for iPhone/iPad and Android devices.
Publish Apps on App Store & Google Play.
Provide long term support.
eCommerce
Fully custom developed B2B/B2C eCommerce store for your business needs. Get high performance eCommerce store without using any frameworks.
Provide development & support for existing websites based on Magento, WooCommerce, Shopify, BigCommerce & Open cart.
Integrate eCommerce websites with third party APIs & payment systems.
SaaS Development
Develop SaaS products with open source.
Launch micro SaaS MVP in 9 months.
Deliver fully custom developed SaaS product without depending on third party frameworks i.e. no code, low code.
Long term support
Our clients will receive reliable long term support to ensure best experience for end users. Depending on client's requirements, our team will extend support for end users.
Looking for the best developers in the world?
Submit your contact details in the form below or send project details to
victor@revood.com
and we will get back to you with questions/feedback. After assessing your project requirements, we will provide a fixed price quote and timeframe.
Who we are
Revood is a Software Development Company managing large scale development projects with a network of experienced developers spread across the world. Our full stack developers build and deploy large scale Websites, SaaS products & mobile apps. We work with startups & companies who need a reliable development team. We develop custom SaaS products with Open Source software.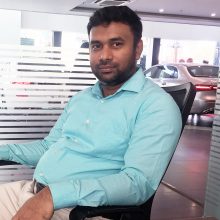 Victor
Gunday
Co-owner & support guy. Contact Victor by email for initial consultation, price quote and post delivery support.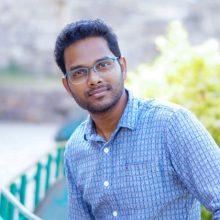 Reuben
Gunday
Co-owner & full stack developer. Reuben contributes code to core WordPress.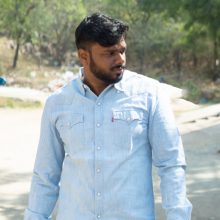 Benjamin
Gunday
Benjamin is a graphic designer. He works on designing WordPress Themes and Mobile apps.